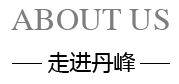 Brief introduction of Danfeng group company
The Danfeng group consists of two wholly-owned abrasives companies. Jixi Danfeng Abrasive Tools Co., Ltd. and Qinghai Danfeng Abrasive Grinding Company. Jixi Danfeng Abrasives Co., Ltd. Located in the Mashan district of Jixi city. It was founded in 1997. The company and its factories covers an area of 86,000 square meters, with a construction area of 34,000 square meters and total assets of 212 million RMB. Jixi Danfeng's registered capital amounts to 47 million RMB and the company's leading product is the "Danfeng" brand green and black silicon carbide powder, super-fine-micro powder, with an annual output of 12,000 tons. More than 90% of the group's products are exported to the key markets of Japan, the United States, Taiwan, South Korea etc. The Danfeng's annual revenue amounts to almost 10 million USD.
According to the requirements of the domestic and foreign markets, the company has made significant investments into its technical equipments, it owns 80 Raymond machine units and R&D in order to further technical innovation and to remain cutting edge. Our highly automated smelting production line has an annual production output of 6,000 tons of silicon carbide. Our high precision abrasive grain production line can generate an annual output of 5,950 tons of mix granulating silicon carbide. The annual production of various kinds of high purity green and black silicon carbide powder amounts to 12'000 tons. We pay great attention to the quality of the products. As such we have received the ISO9001:2000 quality management system certification, with the international advanced level of Kurt granularity inspection equipment, precision grinding and polishing machine 2 spectrophotometer etc. We became a national producer of green and black silicon carbide extract fine powder.
The company has always adhered to the tenet of "pursuing development by science and technology, development by quality, efficiency in management, and trustworthiness of the market". The company is constantly innovation, pioneering, thereby focusing on highest quality with customer satisfaction being the most important principle for all employees.
Qinghai Danfeng Abrasive Tools Co., Ltd. was established in September 2005. It is a large green and black silicon carbide enterprise with high mechanization and automation. The company's registered capital amounts to 10 million RMB. After years of operation and transformation, the annual production output of the company reached 40,9 million RMB.
The total investment of the Qinghai Danfeng into its facilities and equipment was 25 million RMB and includes three 12,500 KVA smelting production lines with an annual production capacity of the green and black silicon carbide of 50,000 tons with a granulating production line and 28 Raymond machines. The annual production of differential, superfine powder production line, through matching the 110 KV power transmission and transformation equipment amounts to 8,000 tons. The company pays great attention to the perfect quality of its products. We are committed production processing and equipment. Having passed the authorization and the audit of ISO9001:2008 Quality Management System, we also set up a quality management system (FEPA and JIS) which meets the international standards on the basis of export experience for so many years.
The business philosophy of the company is: to create competitive advantages, develop and improve technology, cultivate talents, and adhere to international business standards.